Basix
Basix style trips are for explorers who are looking to stretch their adventure budget. Adventurers who value experiences over frills. Travelers who require freedom to explore on their own and first timers just beginning their love of adventure travel.
View Basix Trips
Value Oriented
Focused on giving our travelers the opportunity to connect with their destination without a huge price tag.
Free Time
Lots of free time to explore your way, this way you can make the most of your travel investment.
Simple & Clean
Accommodations on Basix trips are the perfect jump off point to explore the city you're visiting.
Local Leader
In the know while on the go.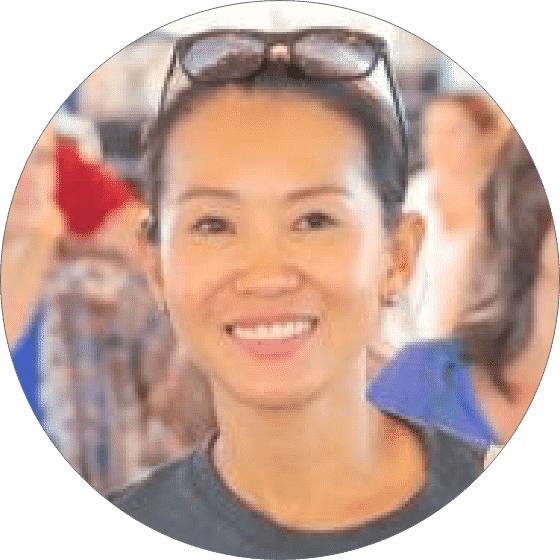 Local Leader
All of our Basix-style adventures are led by a local leader. It's their passion to share the sights and secrets of the place they call home with our travelers. They know exactly where to find the best latte, which local band is worth seeing and they know how to get reservations at a favorite hot spot. Language tips, historical knowledge and local connections, it's like traveling with a trusted friend.
Activities & Meals
Activities & Meals
Fewer included activities = more time for travel unscripted. You'll find a few inclusions on each trip, like insider walking tours, visiting local markets, or entrance fees for some of the major highlights. There will be opportunities to purchase optional excursions too! Meals are generally not included, but your local leader can help you make some awesome food discoveries.
Travel Unscripted
Travel Unscripted
We work plenty of free time into our Basix trips so you can decide where and how to spend your time and money. Maybe art is your passion, natural wonders or local connections. No matter your interests, our basix trips give travelers the opportunity to experience as much of the destination as possible, without paying for extra inclusions you may not want.
What are the accommodations like?
Simple and clean, accommodations on Basix trips are the perfect jump off point to explore the city you're visiting.
One Week in Italy
8 days, from $1,590
Reasons it's unforgettable
Get an Insider Expert's insight into the smallest country in the world - the Vatican
Explore Cinque Terre by train or a hike with your Local Leader
Enjoy a full day of unscripted time in the Renaissance wonderland of Florence
See the full itinerary >
Real Bolivia & Argentina
12 days, from $2,079
Reasons it's unforgettable
Join a 3-day 4WD excursion through Salar de Uyuni visiting a train cemetery and the iconic salt flats
Soak in the thermal baths of the Atacama before a stunning drive to Argentina
Enjoy 2 full days of unscripted time to explore Buenos Aires
See the full itinerary >
Epic South East Asia
35 days, from $3,447
Reasons it's unforgettable
Float down the Mekong on a traditional boat, soaking up the sun and mountain jungle views
Explore Halong Bay on a cruise with a rice paper roll workshop, then head out by kayak!
Wander the ancient Angkor Wat complex with an Insider Expert
See the full itinerary >
Sri Lanka Expedition: Village & Tea Treks
14 days, from $2,125
Reasons it's unforgettable
Hike to the 5th century complex of Sigiriya for jaw-dropping jungle canopy views and intricate ancient remains, frescoes, and gardens of this old fortress
Watch a mindblowing sunrise at the summit of Adam's Peak after a moonlit hike up
Explore the bustling bazaar of Colombo for an authentic exploration of Sri Lanka's capital
See the full itinerary >
Tanzania Family Safari
8 days, from $2,165
Reasons it's unforgettable
Meet Maasai Mamas (women artisans in Tanzania) & learn how to prepare a Swahili dish
Enjoy a variety of game-drives in the Serengeti, as well as the Ngorongoro Crater in a 4WD
Camp among the animals and endless stars in Serengeti National Park
See the full itinerary >
See all Basix trips