Original
Original style trips are for AAA Members looking for REAL travel, not tourist traps. Travelers of all kinds, looking to explore all that the world has to offer. Adventurers who value experiences over things.
View Original Trips
These trips are great for all types of travelers
They tick all the boxes. An awesome balance of inclusions and free time, ensuring that you have those "take your breath away moments" built into your itinerary.
Some meals are included
But there is plenty of room for you to build your culinary adventure for your budget
Live like a local
On these trips, you might find the mode of transportation or a homestay is the best way to get local
Local Leader
In the know while on the go.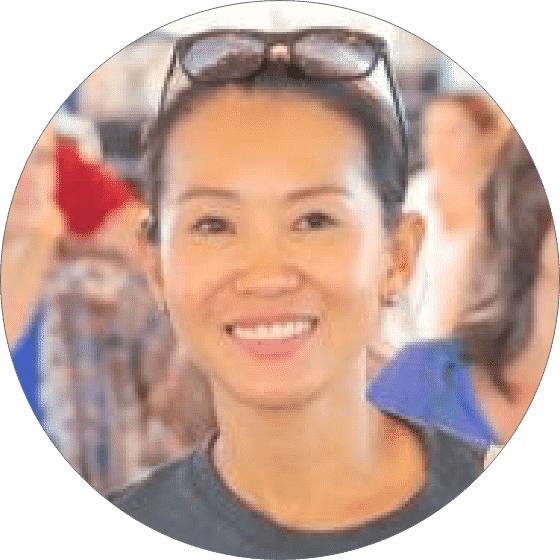 Local Leader
All of our Original-style adventures are led by a local leader. It's their passion to share the sights and secrets of the place they call home with our travelers. They know exactly where to find the best latte, which local band is worth seeing and they know how to get reservations at a favorite hot spot. Language tips, historical knowledge and local connections, it's like traveling with a trusted friend.
Activities & Meals
Activities & Meals
These trips have some included - but also free time for travel unscripted. You'll find a few inclusions on each trip -these might include insider walking tours, visits to local markets, or entrance fees for some of the major highlights. There will be some opportunities to purchase optional excursions too! Your local leader is on hand to help you make some awesome food discoveries for any meals that are not included.
Free Time
Free Time
Itineraries are relaxed, not rushed, and focus on meaningful moments and connections and less on high-end inclusions. Your local leader is there every step of the way to bring your adventure to life.
What are the accommodations like?
3-star standard for our hotels – but more importantly than the star rating is the local nature. We are sure that you are in an incredible location, entrenched in the local culture, celebrating unique experiences.
Sacred Land of the Incas
15 days, from $3,160
Reasons it's unforgettable
You choose how you see Machu Picchu – Inca Trail, Quarry Trail, or Train
Wander the lush Amazon Jungle on a guided trek to see the local flora and fauna
Visit the floating villages of Lake Titicaca then stay overnight at a homestay on the shores of the lake
See the full itinerary >
Uzbekistan Adventure
9 days, from $1,390
Reasons it's unforgettable
Spend the night in a traditional Yurt Camp – enjoy an evening under the stars around the campfire!
Travel to a remote Tajik village where you'll learn to bake traditional tandir bread and spend the night in a homestay
Visit breathtaking architectural wonders like the Registan in Samarkand and the Shah-i-Zinda mausoleum, some of the most iconic places in Central Asia
See the full itinerary >
Mexico Real Food Adventure
9 days, from $1,570
Reasons it's unforgettable
Go on a "taco-crawl" through Mexico City to explore the local street foods, and sips of Mezcal
Visit a Chuerreria for delicious churros then head to a two-storey bakery sure to get your mouth watering
Enjoy a cooking class using the local bounty from the coastal regions and dig into your creations
See the full itinerary >
Alaska Winter Family Holiday
5 days, from $2,185
Reasons it's unforgettable
Enjoy nightly guided Northern Lights chasing opportunities
Visit Santa Claus' house in the North Pole – perhaps join a reindeer walk through the forest!
Snowshoe hike through stunning Denali National Park
See the full itinerary >
Papua New Guinea Firedance Festival
9 days, from $3,360
Reasons it's unforgettable
Enjoy a traditional Melanesian welcome ceremony then dig into a classic mumu lunch – food is wrapped in leaves and cooked under hot stone.
Be mesmerized by the traditional firedance festival with bonfires and firedancers performances
Partake in snorkeling throughout the trip as you island hop & an expedition out to swim with spinner dolphins
See the full itinerary >
See all Original trips