Photo by Chronis Yan on Unsplash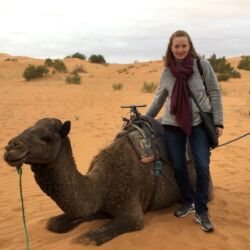 I truly enjoy what I do which is helping my clients to learn about and explore as much of the world as possible. I've worked in the travel industry for almost 20 years and know that details are extremely important to having a seamless vacation. Whether your looking for a quick getaway, family vacation, honeymoon, small group travel, or want to start crossing off that buck-list, I would love to work with you to create the perfect itinerary!
This user account status is Approved
This user has not added any information to their profile yet.
4 wheeling through the Sahara to a luxury desert camp where I spent the night under the stars!