Our Wanderlist: 22 Adventures for 2022
As wanderlusters ourselves, we know how difficult it can be to choose a destination to travel to next, especially when there are so many amazing adventures out there to be had. So, to make things a little easier on you, our team has put together our very own 'wanderlist' featuring a selection of our top 22 recommended places to visit in 2022. Plus, to make things even better, we're calling out the coolest, most insta-worthy, unforgettable moments that happen on our tours in each destination!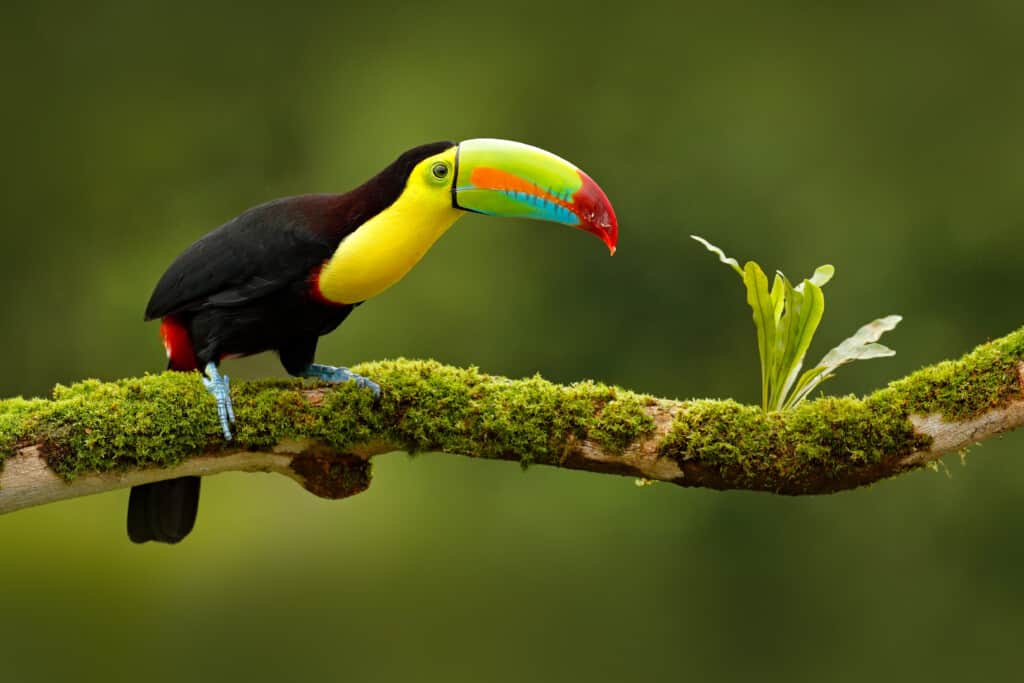 1. Costa Rica
It's not all about the sandy beaches and incredible fresh fruit (though that definitely sweetens the experience). Costa Rica is home to amazing exotic animals, like the toucan pictured above, and on our Costa Rica: Raft, Surf & Kayak adventure you'll be spotting animals like monkeys, sloths, and jaguars from a few new viewpoints – while tackling Class 3 rapids on a heart-pumping river adventure and paddling calmly through the waterways of Tortuguero National Park.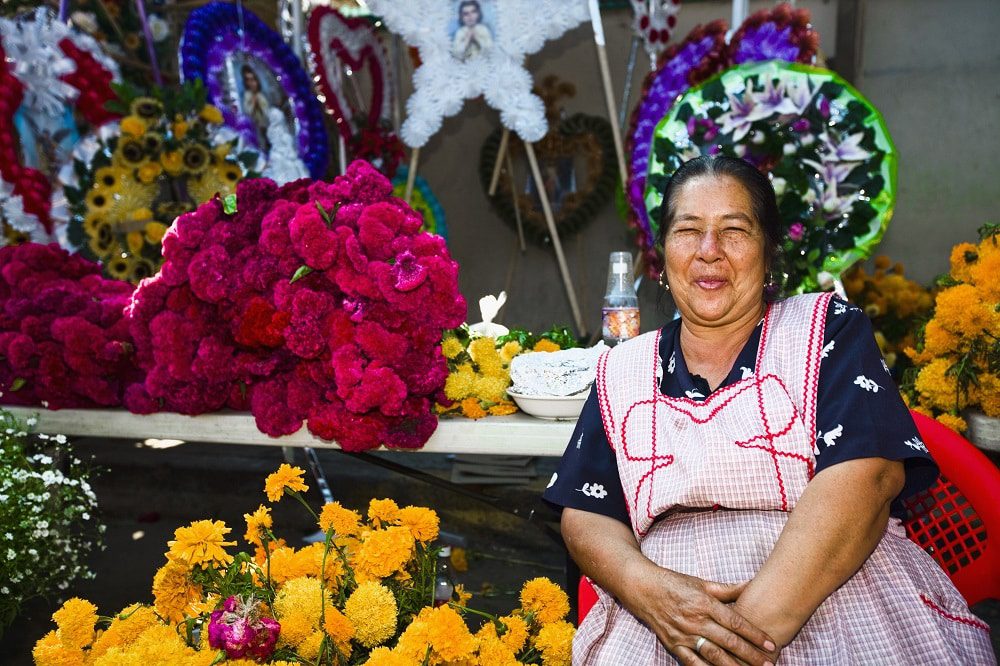 2. Mexico (Day of the Dead)
Experience this colorful celebration of life alongside the locals as you partake in traditional Day of the Dead offerings, don costumes and face paint, and dig into pan de muerto (chocolate specifically for this occasion). Plus, with a few tequila and mezcal tastings throughout the Mexico Day of the Dead Adventure, you'll be more than ready to celebrate with the locals!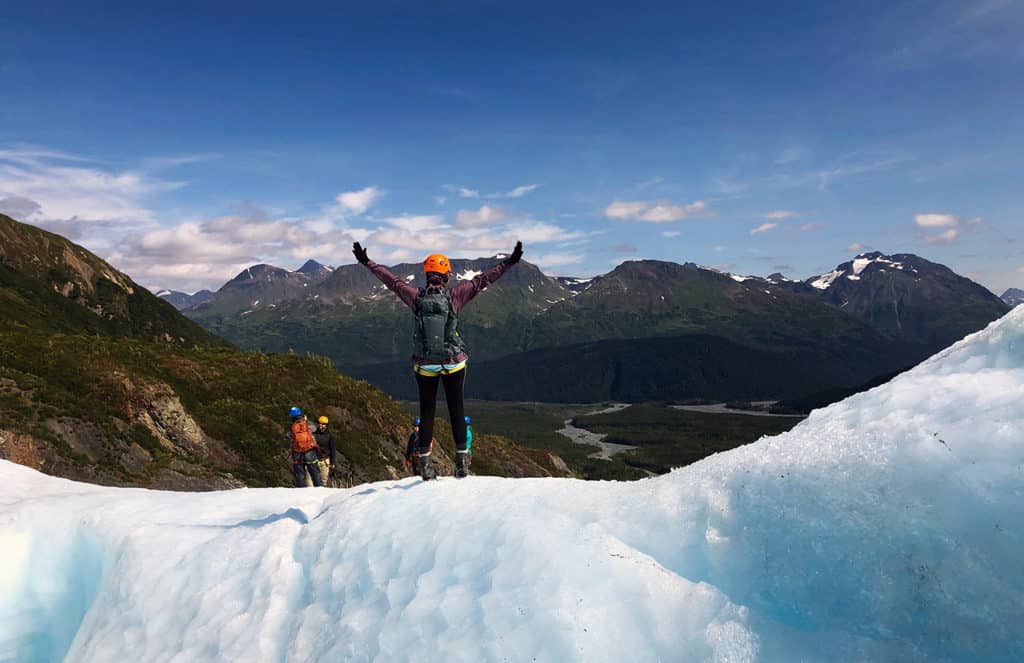 3. Hiking in Alaska
If it's not on your bucket list, please add it now. Alaska's natural landscape is beyond belief and our Walk Alaska's Kenai Peninsula hits all the highlights. The best part? Walking on one of only four major icecaps in the US and believed to be a remnant of the Pleistocene ice masses that once covered half of Alaska – the Harding Icefield.
4. Kentucky Food Tour
Alright hear us out – bourbon and barbecue. You'll hit the classics too – from Honky Tonks to a backstage tour of the Grand Ole Opry, but truly it's the food that keeps bringing us back. From farm-fresh meals at one of the largest Shaker communities in the US to donuts and mimosa tastings and all the smoked meats in between – we love the Kentucky Food Trail to Nashville more than our stomachs can tell you.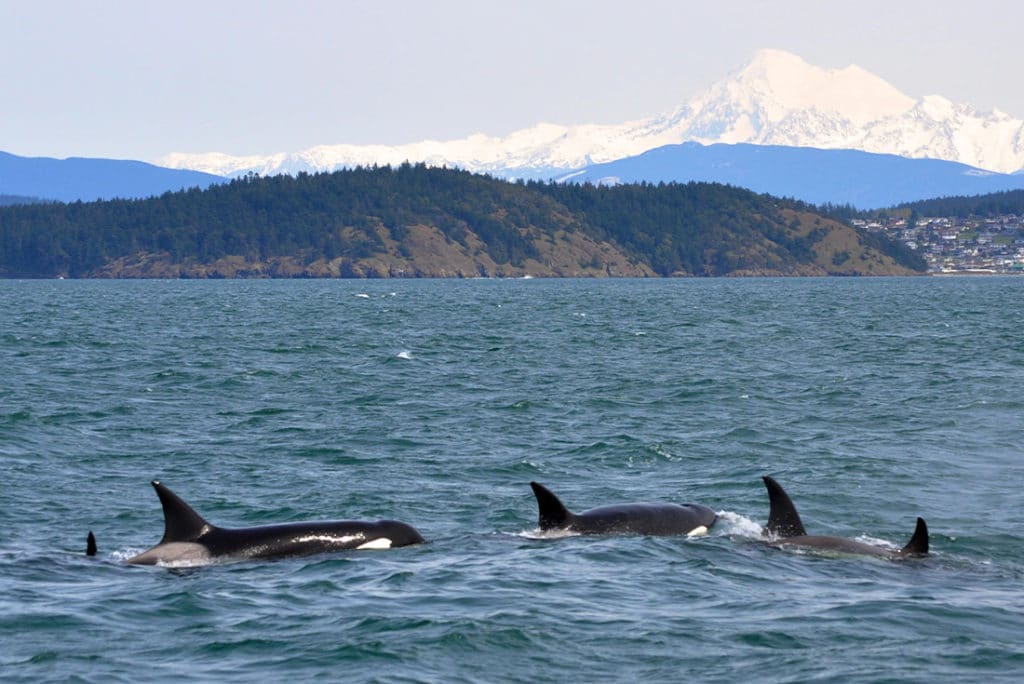 5. Washington's San Juan Islands
Orcas, mountains AND great wine… what more could you ask for? Our Cycle Washington's San Juan Islands highlights one of the most stunning areas of the US and the breathtaking wildlife that live there. But, our favorite part has to be conquering Mt. Constitution. Peddling uphill with your tour-mates, such a physically and mentally rewarding journey – or if you want to take it easy there's the bus too – either way you're getting to see the beautiful seascape and mountain views from the top!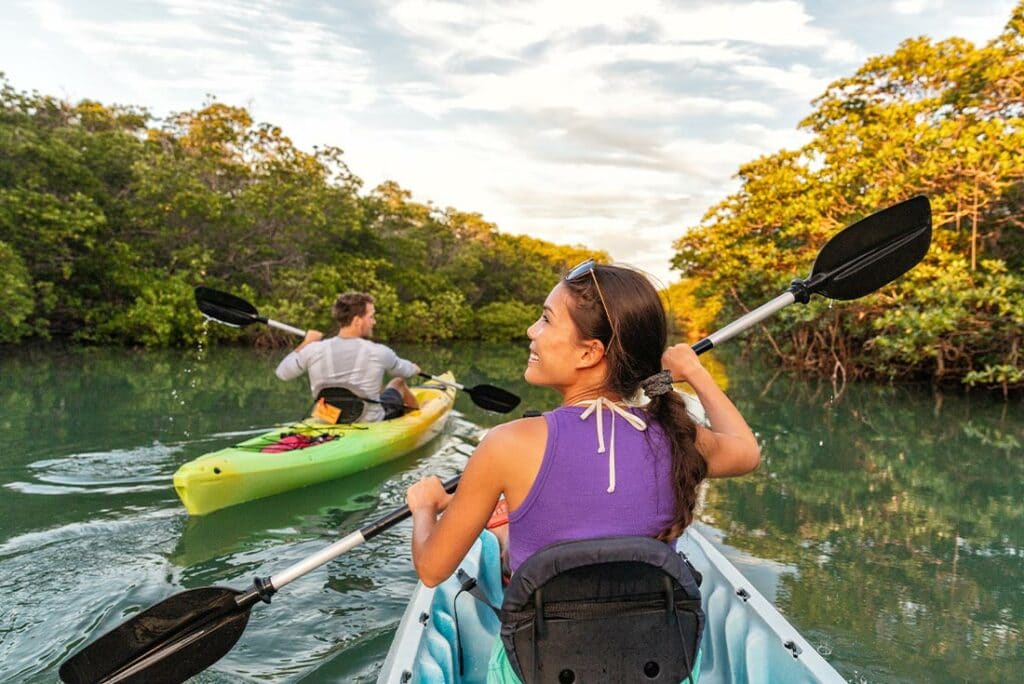 6. Miami + Key West
We're suckers for culture, and this area of the US certainly has its fair share – whether that's Cuban-American or simply the Jimmy Buffet culture – we love it. On our Miami to the Florida Keys tour you'll kayak through mangroves in the keys, explore the trendy Wynwood neighborhood, and zip across the Everglades in an air boat, but our favorite part has to be visiting Little Havana in Miami. Taste Cuban coffee, tour a cigar factory, grab a local lunch (maybe even a mojito!) and embrace the local Cuban lifestyle.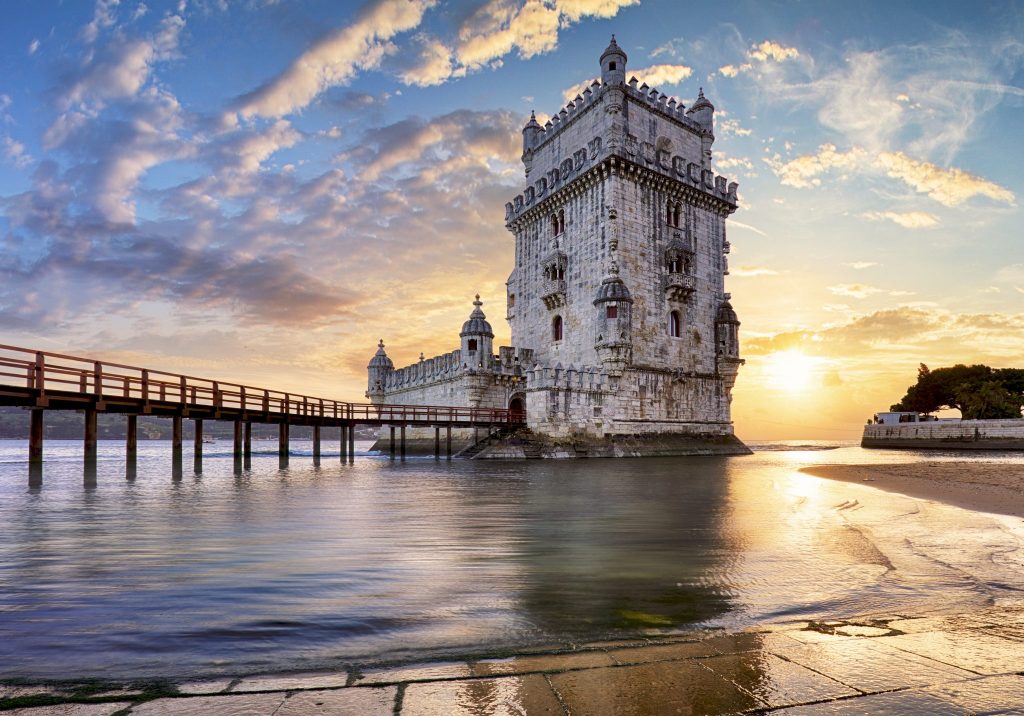 7. Portugal
There's so much to enjoy in Portugal it's honestly hard to pick the coolest highlight. From the colorful Pena Palace to exploring Porto and it's charming alleys and delicious pastries, our Premium Portugal tour has something to win over everyone's heart. However, you simply can't beat enjoying local Port with regional specialties at one of the regions best (and most scenic) wineries.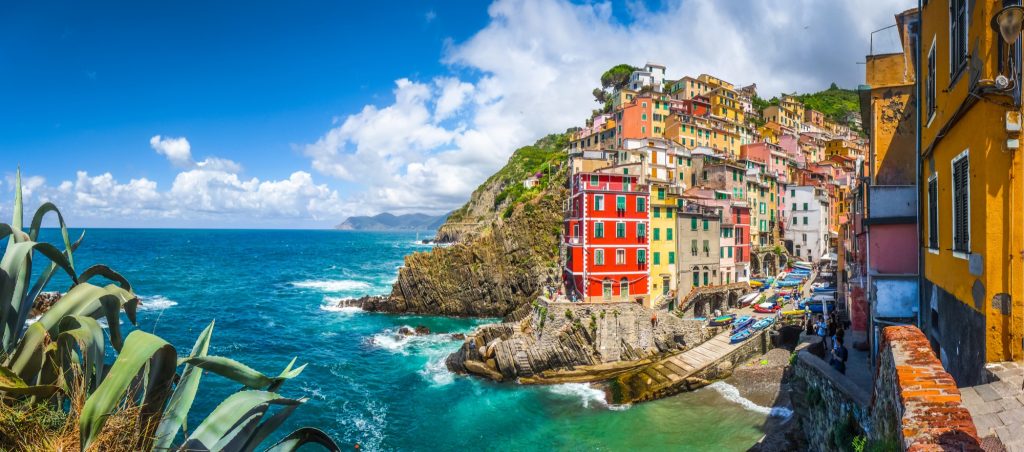 8. Cinque Terre
Exploring the colorful villages of the Cinque Terre is simply a must-do for any traveler. However, what's better than coming back from an adventure with the best party trick around? On our Cinque Terre in Motion tour, you'll learn how to craft mouthwatering pesto from the locals sure to give you plenty of recipe-envy at gatherings for years to come.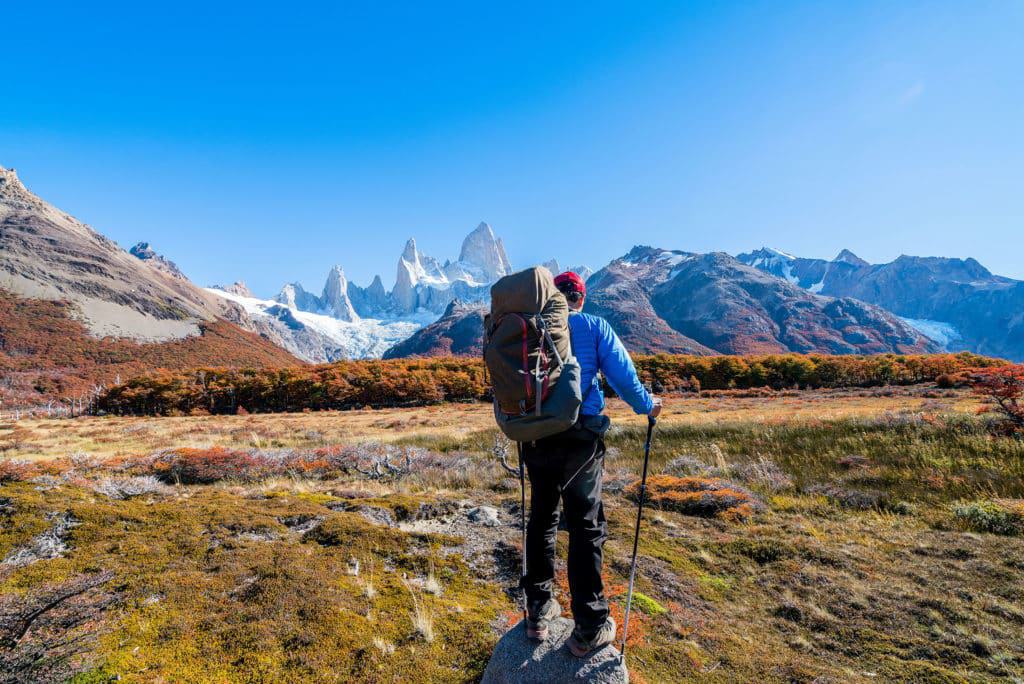 9. Argentina
There's nothing quite like wandering through some of the most stunning landscapes in the world. Our Highlights of Patagonia adventure hits the highlights of any trekker's bucket list including El Chalten, Mt Fitz Roy and El Calafate. Plus, you'll even experience a guided glacier walk on one of the few advancing glaciers in the world – Perito Moreno Glacier.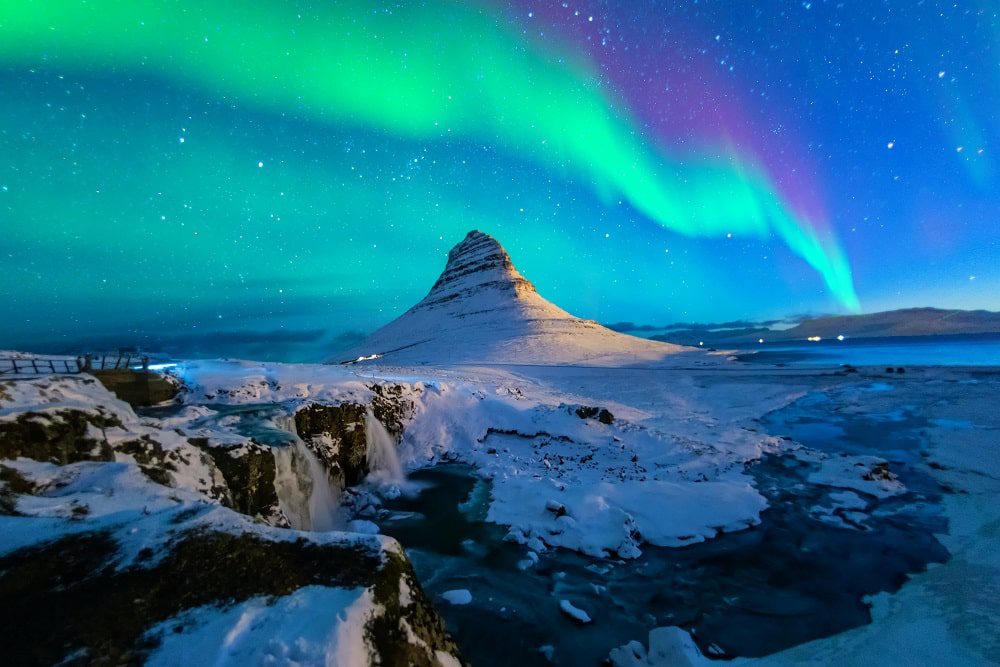 10. Iceland's Northern Lights
Iceland offers a variety of breathtaking views from volcanic black sand beaches to powerful cascading waterfalls. But, the real reason we're including the country on our our 'wanderlist' is for the northern lights that dance across the country's sky throughout winter. Our favorite Premium Iceland in Winter trip highlight? Searching for the northern lights on the iconic Snaefellsnes Peninsula!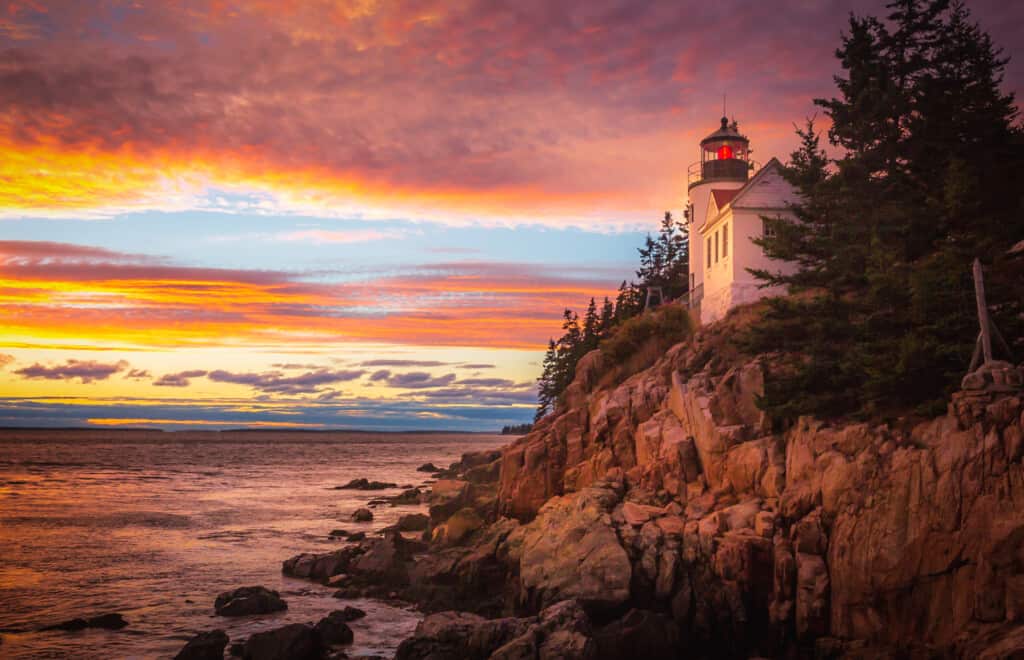 11. Biking Coastal Maine
Experience the charm of Coastal Maine as you cycle from the foodie town of Portland (we highly suggest a visit to Duck Fat) across beautiful bridges and through quaint towns toward Acadia National Park. On our Cycle Maine & Acadia National Park tour we saved the best for last with your final day beginning with a breathtaking sunrise atop Cadillac Mountain – the first place in the US to see the run each morning – followed by freewheeling descent through the park's roads.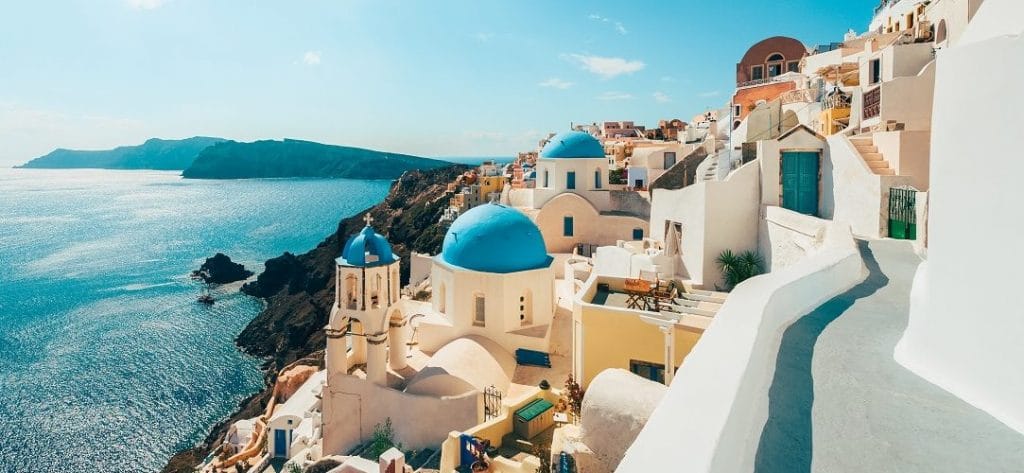 12. Greece
So, we couldn't just pick one tour to call out since we have so many great adventures in Greece. However, we're still highlighting our overall coolest experience in the country which might be one of our all-time favorites. Aside from the amazing island-hopping and delicious meals on the tours, on our Premium Greece and Premium Greece in Depth adventures, you'll explore the Acropolis and surrounding antiquities where you'll enjoy a freshly brewed coffee with a local monk!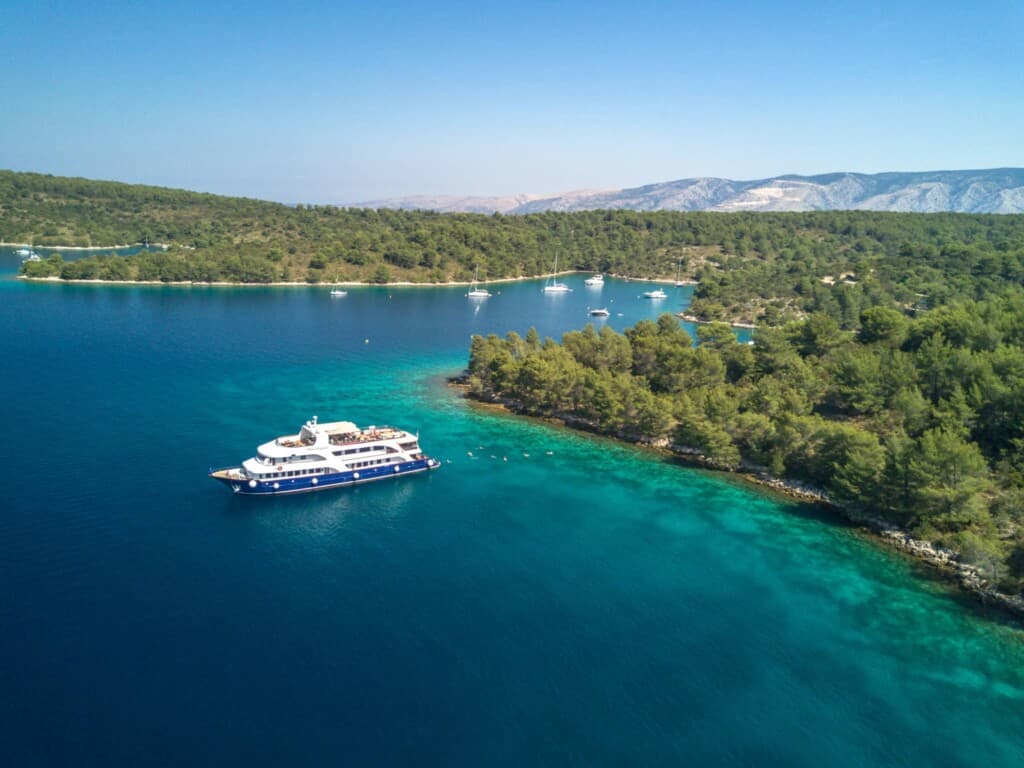 13. Adventure Cruising in Croatia
We have to say that adventure cruising is totally the best way to cruise. There are fewer people, more flexibility and you can reach those smaller ports the big boats can't! Croatia is one of our favorite destinations, and, on our Croatia Coastal Cruising – Split to Dubrovnik adventure, you'll kayak sparkling Adriatic waters of Krka National Park and even check off another country as you sail on the Neretva River on a traditional wooden boat to Bosnia and Herzegovina!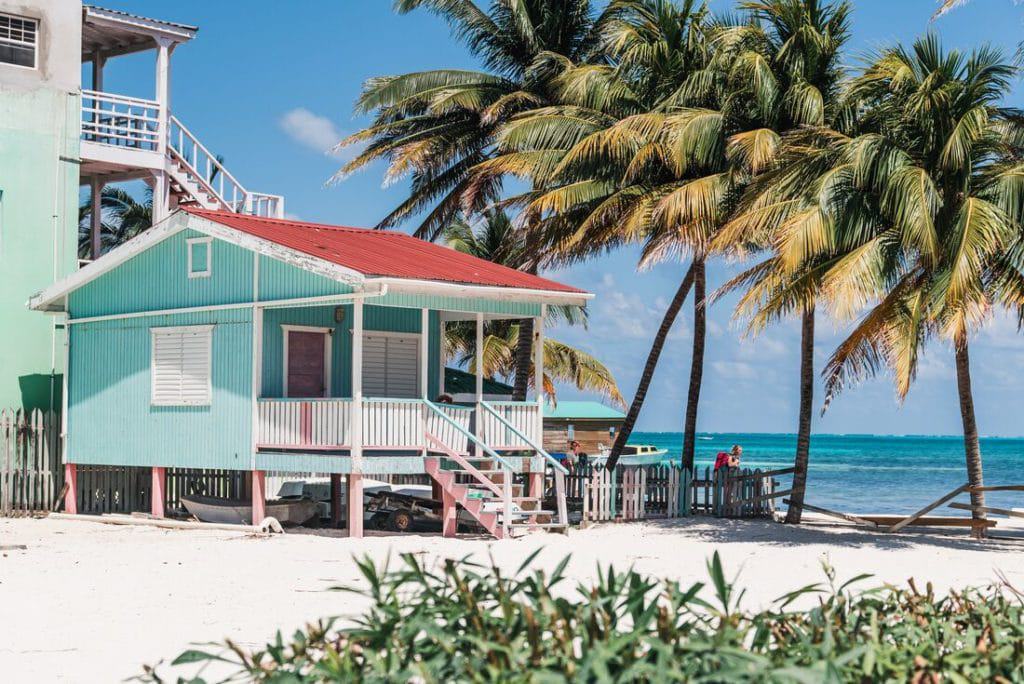 14. Belize
Spot exotic wildlife at the Crooked Tree Wildlife Sanctuary and enjoy delicious local barbequed food. Trips don't get much more relaxing than our Land of Belize trip, but the true highlight of this tour is the crystal clear waters that line the shores. You'll have plenty of free time to relax and soak up the sun or snorkel the surrounding reefs – perhaps even head out to the famed Blue Hole and the world's second-longest barrier reef!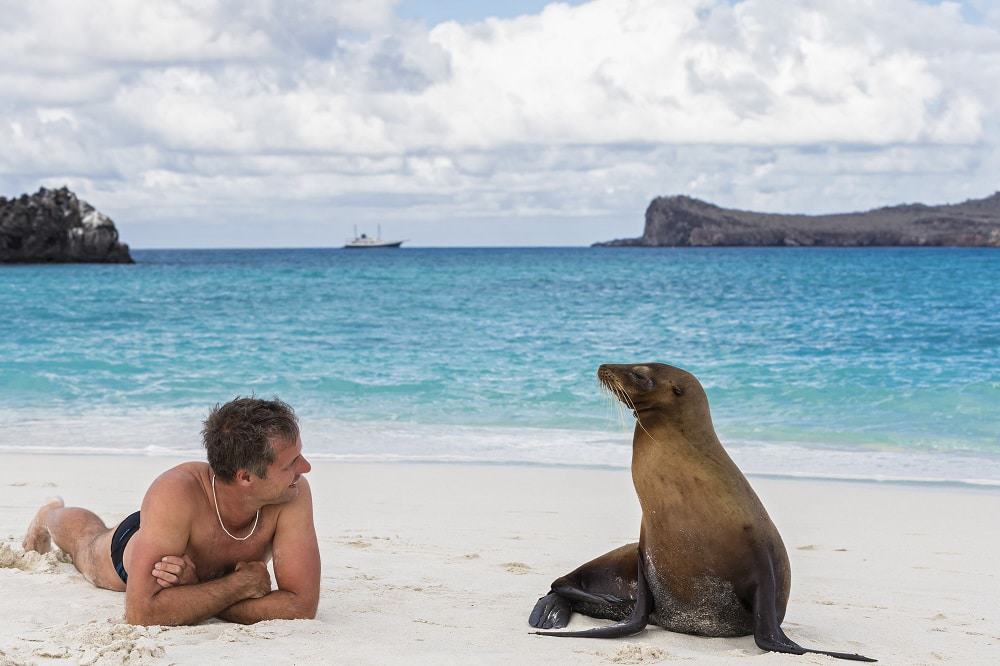 15. Galapagos
Out of this world is the best way we can think to describe this archipelago of volcanic islands. With abundant wildlife at every turn, the Galapagos Islands are simply a must-visit for anyone looking to be blown away by our home. Whether you go on land or by sea, the best part in our opinion is the wildlife. Snorkel with sea lions, spot blue-footed boobies, laze with giant tortoises, and snap pictures of sea turtles, iguanas, and colorful crabs!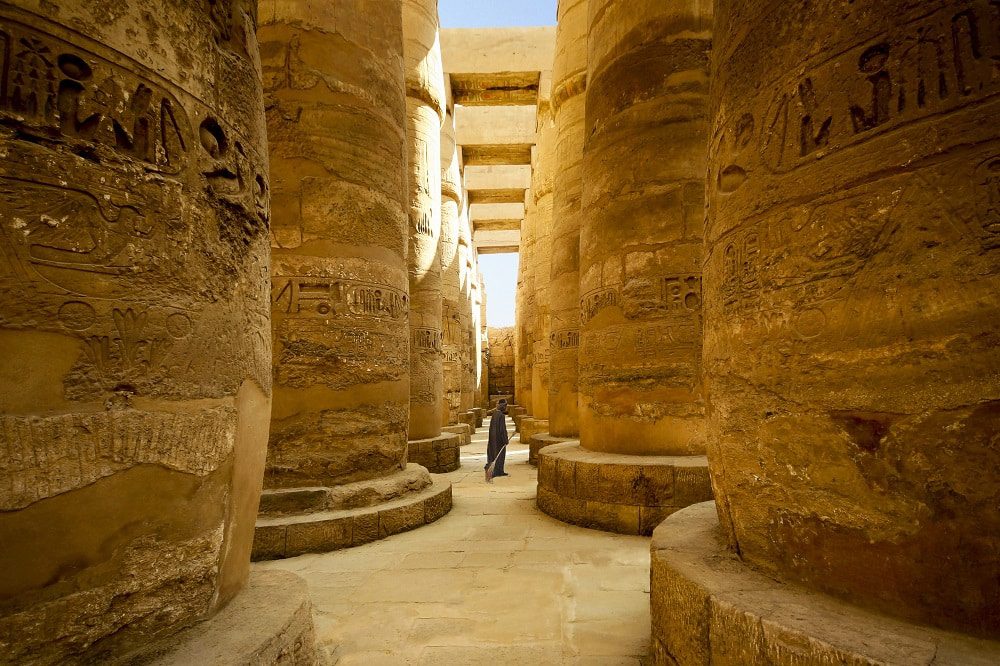 16. Egypt
No trip to Egypt is complete without embracing the local Nubian lifestyle, and what better way to live like a local than by cruising down the iconic Nile River onboard a traditional Felucca. On our Egypt Adventure you'll sail past towns lining the river banks, soak up the warmth on the sunroof, and enjoy entertainment and hearty, delicious meals from your Nubian crew!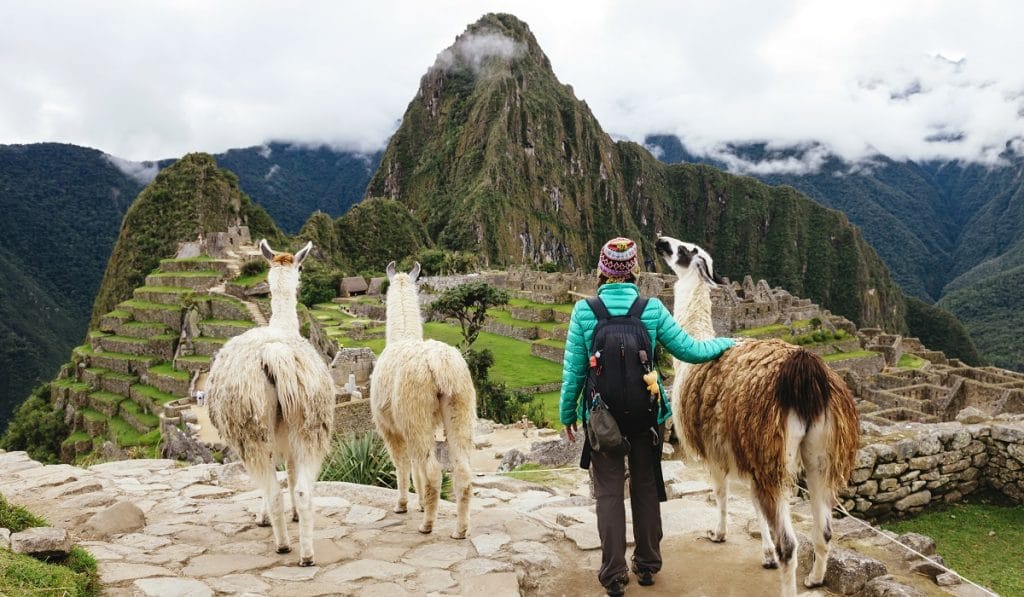 17. Peru
There's a reason Peru is on so many people's bucket lists… whether it's for the highly acclaimed cuisine, friendly local culture, or a visit to Machu Picchu – there are endless reasons an adventure to Peru should be your next trip. But, our favorite has to be visiting the floating reed island of Uros on Lake Titicaca and staying overnight with a local family there on our Classic Peru trip!
18. Southern Africa
Keep an eye out for the Big Five (lions, elephants, buffalo, leopards, and rhinos) on a variety of safaris on land or while cruising down the Chobe River on our Premium Southern Africa adventure. This trip is filled with unforgettable moments, but, on day five you'll spend the evening cruising the Zambezi River above Victoria Falls with delicious canapes and drinks prepared by the onboard chef – be sure to keep an eye out for crocodiles along the banks or hippos lounging in the river!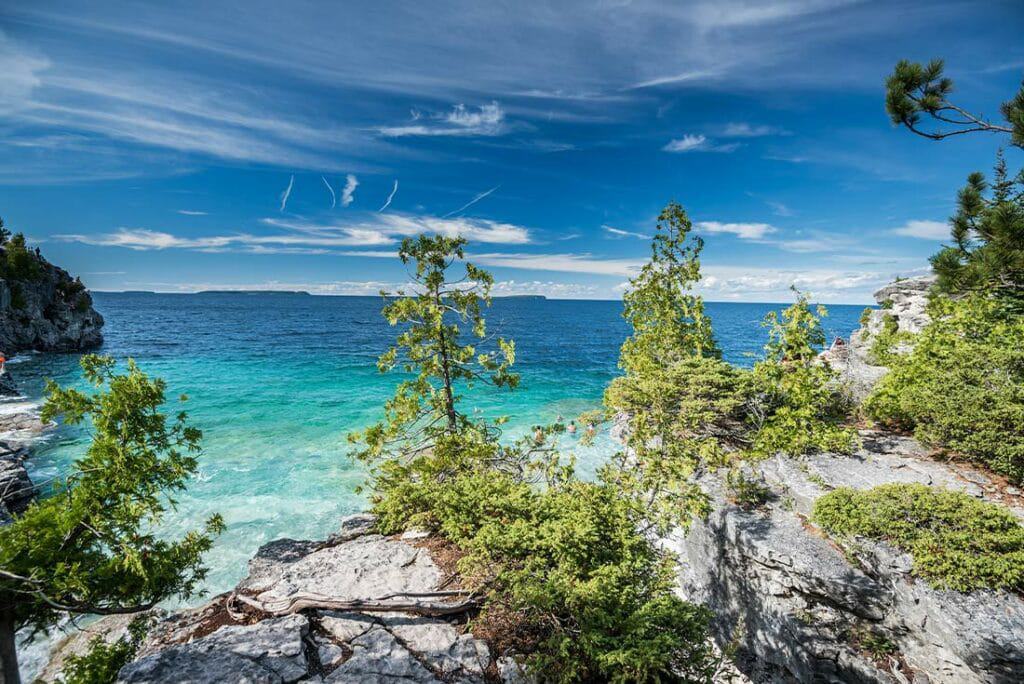 19. Ontario
Didn't think Ontario had water like that did you? Immerse yourself into natural Canadian beauty on our Ontario Hike, Bike & Canoe adventure as you stroll the beautiful Bruce Peninsula and camp in Algonquin Provincial Park with incredible starry-night views. As foodies, we have to say we're most excited for the bike ride along Millennium Trail with local beer, wine, and cider tastings along the way!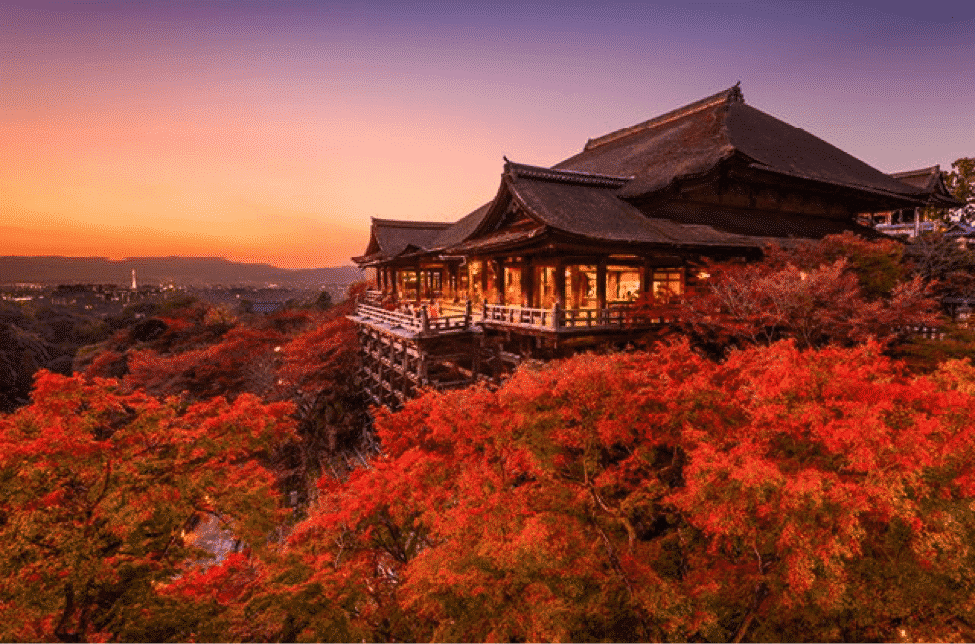 20. Japan
Sushi, sake, and sumo – oh my! Snack your way through the Land of the Rising Sun on our Japan Real Food Adventure where every single day is tastier than the last. You'll taste succulent wagyu beef, takoyaki (battered octopus and pickled ginger), and best of all you'll spend the night in a monastery surrounded by mountains discovering traditional Buddhist meals with over 800 years of history.
21. Ranching it in Zion
Enjoy the beauty of Zion National Park while diving into the local indigenous culture. On our Zion Ranch Stay retreat, you'll take a Navajo guided tour of Monument Valley where you'll have a chance to learn more about their rich culture and history before sitting down to a traditional homecooked, family-style Navajo lunch!
22. Antarctica
The coveted seventh continent – topping the 'wanderlist' of every expedition-loving traveler. Take the polar plunge, kayak the icy waters, take a photography masterclass, or camp overnight on the continent – the best part about visiting Antarctica with us is the freedom to make the adventure your own!
More Stories You Might Like